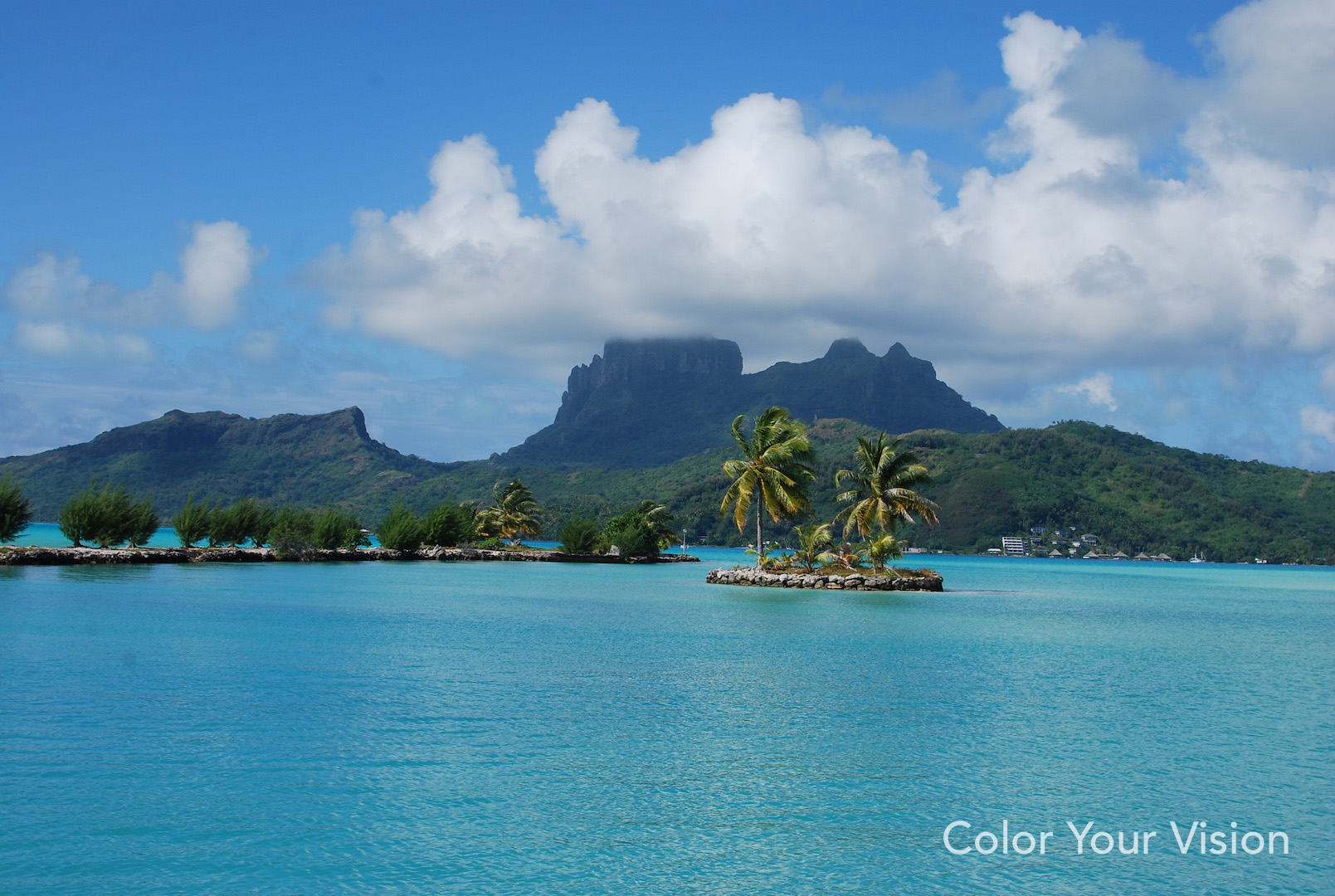 La Ora Na! (yo-rah-nah)
Bora Bora is definitely a piece of heaven! With its majestic views, soaring mountain peaks, turquoise waters, and exotic fishes, this is must travel destination at least once in your life.
Part of French Polynesia, the main island is surrounded by a lagoon and barrier reef and several luxury resorts. We were fortunate enough to stay in an overwater bungalow at the Four Seasons Resort.
The overwater bungalows are an amazing experience. Nothing beats waking up to the serene sounds of the subtle waves in the middle of the ocean.
After breakfast, we took a peaceful stroll through the property, stopping at the bridge on the lagoon to feed the colorful tropical fishes. The tranquility of this place is surreal! You could spend hours just starring at its beauty. The lagoon on the property also offers an incredible snorkeling experience in a quiet area.
Lagoon fishing and deep sea fishing is a lifestyle in Bora Bora. The locals love to fish and share their experiences. We headed out into the deep blue sea to catch an exotic fish. Unfortunately, the waters got a little rough and we were forced back to the lagoon to continue our fishing. The lagoon did not disappoint. We caught barracudas, bigeye trevally and some type of "golden" fish. We brought a few of them back to the hotel and the chef prepared it for us for a romantic dinner on our balcony.
The next day, we took a boat to the main land to see a cultural Polynesian dance show. One of the best things about Bora Bora is the local people. They are so warm and welcoming. They may not have a lot, but they live and enjoy their life to the fullest. Needless to say, it was a pleasant and eventful evening.
A true exclusive beach experience, nothing beats relaxing on the sandy white beaches at the Four Seasons. Grab a drink, a book, and a blanket and this secluded island is the perfect getaway to enjoy a quiet day at the beach.
Truly a romantic and majestic place, Bora Bora is one of the few places on earth that everyone hopes to witness in their lifetime—once seen, Bora Bora is never forgotten.
Nana (nah-nah)